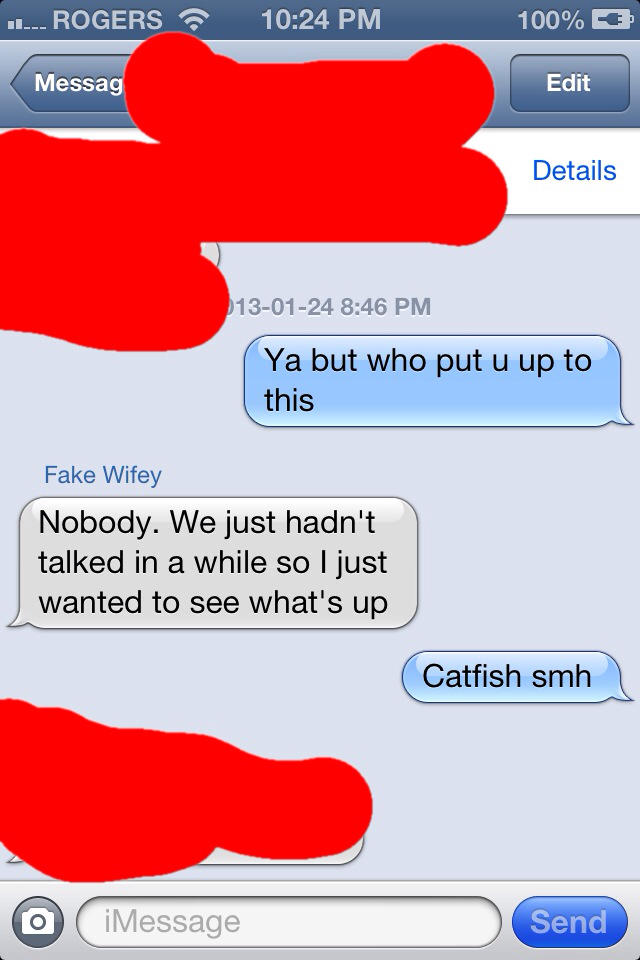 I could barely keep my eyes open so before I begin I could already tell this is going to suck but I'm sick and had a bad day, writing compensates. It's Saturday night, I'm being a sober faggot, staying in and playing with my dick. I'm in a bad mood because I ordered wings and ordered some weak sauce. If you order wings and it aint the hottest thing on the menu then you're a inferior bitch. So on Satuday, clearly I was an inferior bitch, then, as I was about to turn on the ps3 and swan dive into the depths of pathetic-loserism, greatness occurred. Me and shorty known each other for a minute now but we had a BAD "break-up" in November. I was drunk, she was irrational, bad combination. The fact that I react to irrational behavior in the worst way possible didn't make matters worse, to make a long story short it ended with "dont ever talk to me again"...."cool, go die bitch". Something to that effect. 2.5 months later, and this is what I get. She hits me up, "so how are you enjoying the game".
WHAT game I been playing ps3 for 4 fucking days like a faggot. "the hockey game.." I been around this world 23 years and everybody knows I don't know about hockey...we talk a bit more and I'm not biting, I don't know what's up and I figure it'll lead to another fight....then she drops it. See for yourself. "so I just wanted to see what's up." Oh? Man I love my life. And this is why women are everything in this world (despite being insane, born without logic, irrational, insensible). That's loyalty you dick sucking faggots. That's someone who sees underneath the torture and pain there's something. That's a real woman, she knows what she wants.
Now I'll get in shit for writing this but if more reached out like she did, the world would be a better place. Instead you got grown ass men writing other grown ass men break up texts using hashtags in them. Who raised you niggas? Not subbing that dude either, but a lot of yall are built softer than the finest pussy in this world. Last on the train type dudes. Dudes who do the Gangham style dance and laugh at themselves. The world gets softer every second. god bless those who value loyalty and happiness above all.
Goodnight ( I aint editing this and my brain is shutting off so this might not even make sense)